Restaurants & Bars
The Sparrow Bistro Stockholm
Please note that the wine bar is closed between December 24 to January 10, and the Bistro is closed between December 23 to January 10, with exception for New Year's Eve.
As a guest of The Sparrow Hotel, you will enjoy one of the top restaurants in Stockholm simply by heading downstairs. Showcasing the cuisine of Mathias Dahlgren, one of Sweden's most famous chefs, the Sparrow Wine Bar & Bistro enchants diners with a genuine French bistro-style dining experience in Stockholm.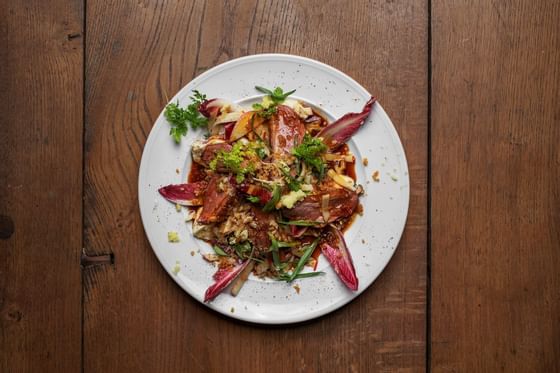 The Sparrow Bistro
Welcome to our bistro! Open Tuesday to Thursday 6:00 - 11:00 p.m.
Friday and Saturday 6:00 - 11.00 p.m.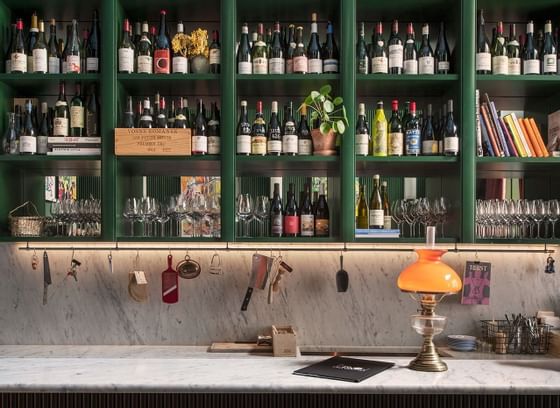 The Sparrow Wine Bar
Open Tuesday to Tursday 5:00 - 11:00 p.m. Friday to Saturday 4:00 - 11:00 p.m.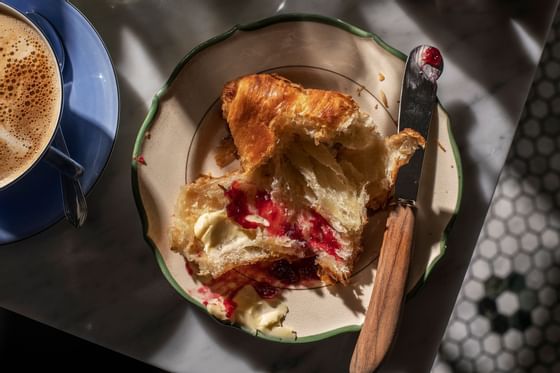 Breakfast
Opening hours: weekdays 7:00-10.30 weekends 7.30-11.00
Due to the covid 19-restrictions it's mandatory to reserve a time slot for breakfast upon check-in.