The Sparrow Bistro
French vibes only
As a guest of The Sparrow Hotel, you will enjoy one a top class French bistro simply by heading downstairs. Showcasing the cuisine of Mathias Dahlgren, one of Sweden's most famous chefs, the Sparrow Wine Bar & Bistro enchants diners with a genuine French bistro-style dining experience in Stockholm. The menu gives our guests a genuine French dining experience and is based on the best ingredients of the season. We are also proud winners in the New Wine List category in the 2020 edition of Star Wine List of the Year Sweden and offer a top class wine list. Our bistro is as close to Paris as you can get without going there. Bienvenue!
See menu here. Bon appétit!

Opening hours
Tuesday - Thursday 6:00 - 11:00 p.m.
Friday & Saturday 6:00 - midnight.
Want to get in touch with us? Please call us or send an email.
Breakfast at The Sparrow
Start your morning in the best way with us! Our French theme continues which means you can find French breakfast favourites like freshly baked croissants, baguettes, pate, baked pork, macarons and eggs royale in our buffet. Enjoy breakfast a la Sparrow!

See our breakfast menu here. Lactose-free, gluten-free and vegan options are available.

Opening hours
Monday to Friday: 7am - 10.30am
Saturday & Sunday: 7.30 am - 11am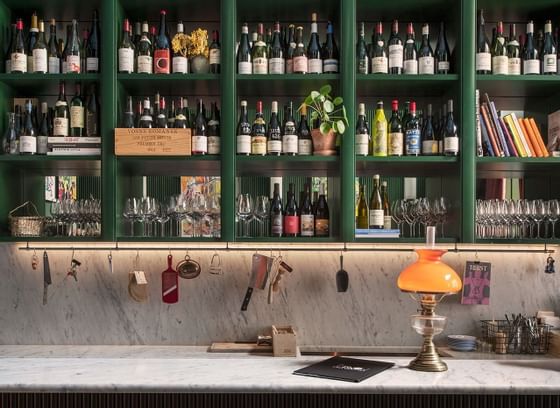 The Sparrow Wine Bar
The Sparrow wine bar is located at Birger Jarlsgatan 26, adjacent to our bistro. Here we want to convey the French genuine sense of what France has to offer in the glasses. We represent a wide range of different wine styles, a super-mature red wine or the mineral-driven white or why not the oxidative to a piece of cheese. Dive into a quick glass of wine or drive an entire evening. Santé!

See our wine list here.

Opening hours
Tuesday - Thursday 5:00 - 11:00 p.m.
Friday & Saturday 4:00 - midnight.

If you want to get in contact our wine bar, send an email to our head sommelier André Seerup.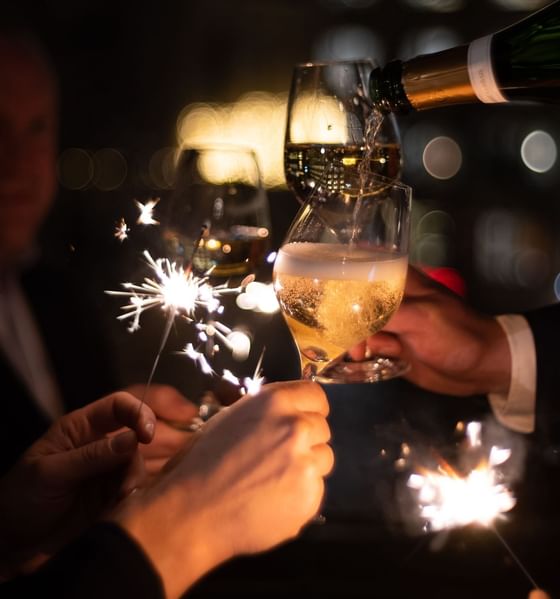 New Year's Eve at The Sparrow Hotel
Book your New Year's dinner at the Sparrow Hotel to celebrate the new year in a French way. Bienvenue!

See our meny on New Year's Eve here.