Nearby Attractions
Explore Stockholm from The Sparrow Hotel
Stay at The Sparrow Hotel and find the many spectacles of Stockholm just beyond our doors, starting with Östermalm and further afield. From eclectic shops and restaurants to famous attractions, world-class museums, cultural destinations and more, some of the most popular attractions and things to do in Stockholm are just moments away.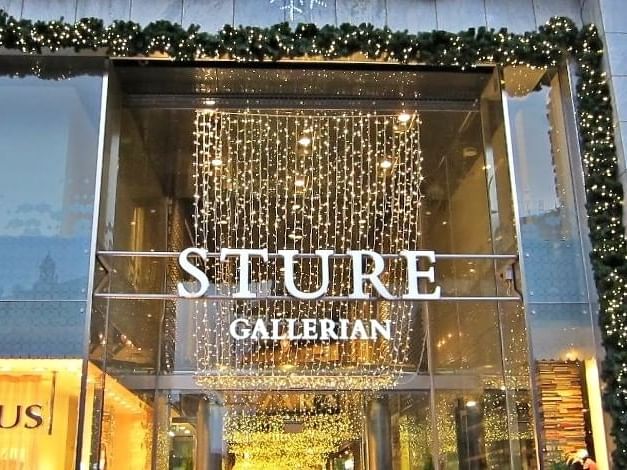 Sturegallerian – One minute walk
Only steps from the hotel, this upscale mall in the middle of Stureplan Square features high-end fashion boutiques, fabulous restaurants, vibrant cafés and the landmark Sturebadet Spa, which opened in 1885.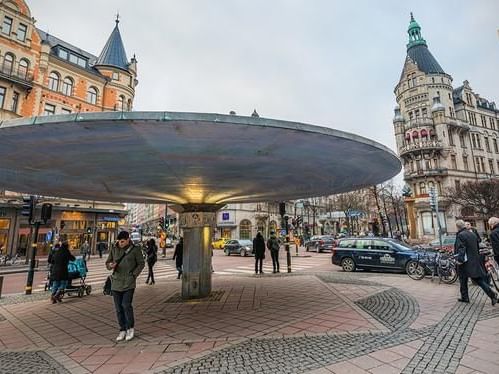 Stureplan – One minute walk
This public square is home to Stockholm's most prestigious banks and other financial institutions as well as several corporate headquarters. Additionally, you will find exclusive high-end restaurants, bars, nightclubs, and fashion boutiques. This also where Kungsgatan and Birger Jarlsgatan cross.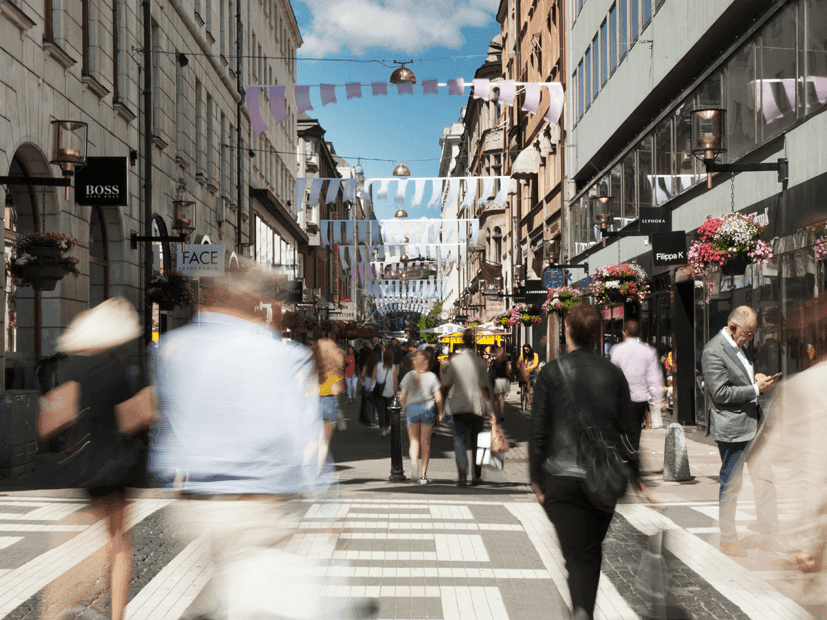 Biblioteksgatan & Biblioteksstan – Two minutes' walk
Stockholm's most exclusive shopping district can be found in this pedestrian-friendly district between Stureplan and Norrmalmstorg. Here, you can shop ultra-luxury international brands like Prada, Gucci Ralph Lauren and many more. Not to mention top Swedish fashion labels like Acne, Whyred and Hope. More info see here.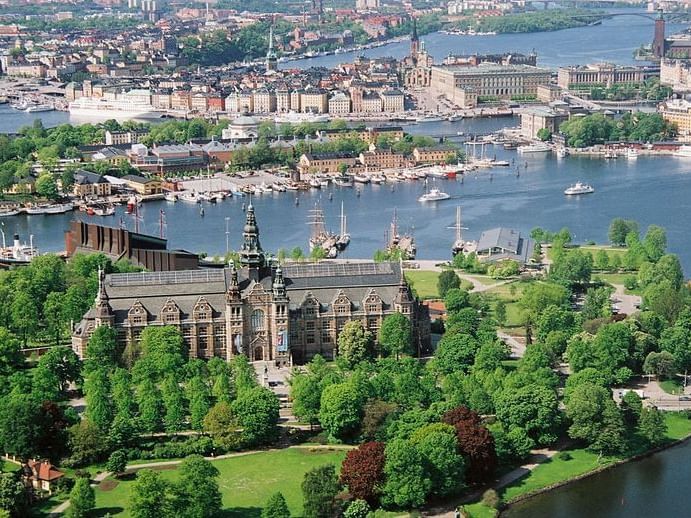 Kungliga Djurgården – 25 minutes' walk
A popular destination among Stockholm locals and visitors, this tranquil island oasis is the perfect escape from the fast pace of city life. In addition to waterfront lawns and parks for picnicking and relaxing, this attraction is home to some of Stockholm's most famous museums and cultural sites, including the Vasa Museum, Gröna Lund, the Abba Museum, Skansen and The Royal Dramatic Theatre.