Meet at The Sparrow Hotel
Meeting & events for every occasion
A meeting or event at The Sparrow is never boring. Get creative in our fin de siècle venues, filled with Parisian atmosphere and colourful macarons. We have conference rooms with technical equipment for work meetings and cozy lounges for mingling and parties. Everything from successful business meetings and launch events to legendary celebrations have taken place here in our venues.

What does your dream event look like? Regardless of whether you want an intimate product launch or a summer kick-off, we can promise that your event will be very spectacular with us at The Sparrow.

Email us and we'll come up with something fun together!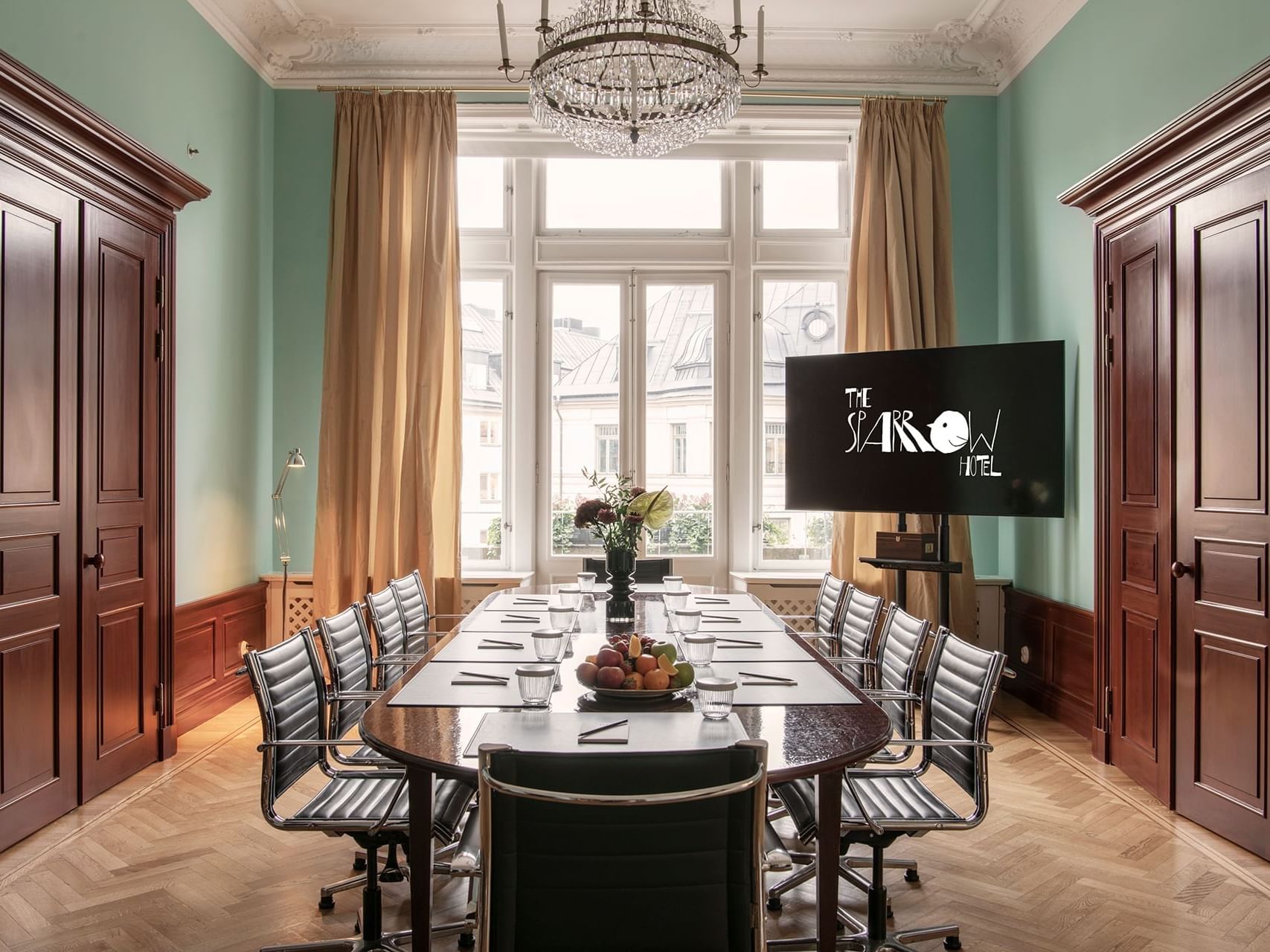 Edith
Welcome to the most beautiful boardroom in Stockholm. This is the perfect meeting room for both creative meetings and decision making. Bienvenue!
Total area: 34 sqm
Capacity: 12
Meeting equipment: The latest technology upon request
Meeting Services: Full service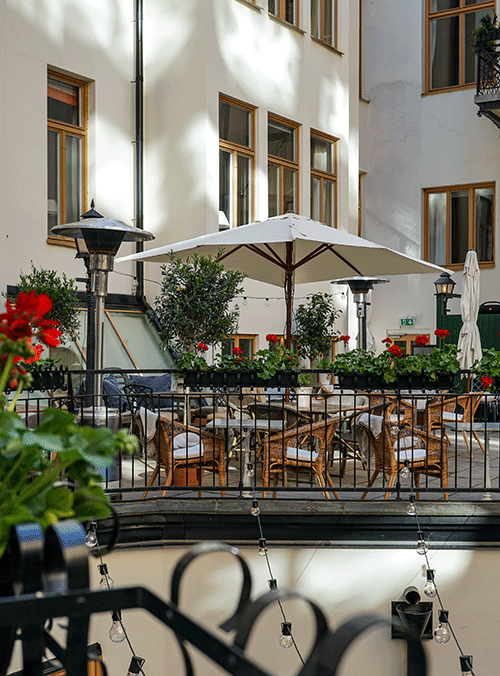 Le Garden
Le Garden is the terrace of Sparrow Wine Bar & Bistro. During June, July och August, you can enjoy the Le Garden and order plenty of good wines together with snacks or something small from the menu. Our terrace is the perfect venue for events such as wedding parties, dinners and mingels. Le Garden can cate to 20 seating guests, up to 60 standing and are open from May to September, contact us for more information. In case of bad weather, please double check the opening hours with us.
Le Garden is open from the 8th of June!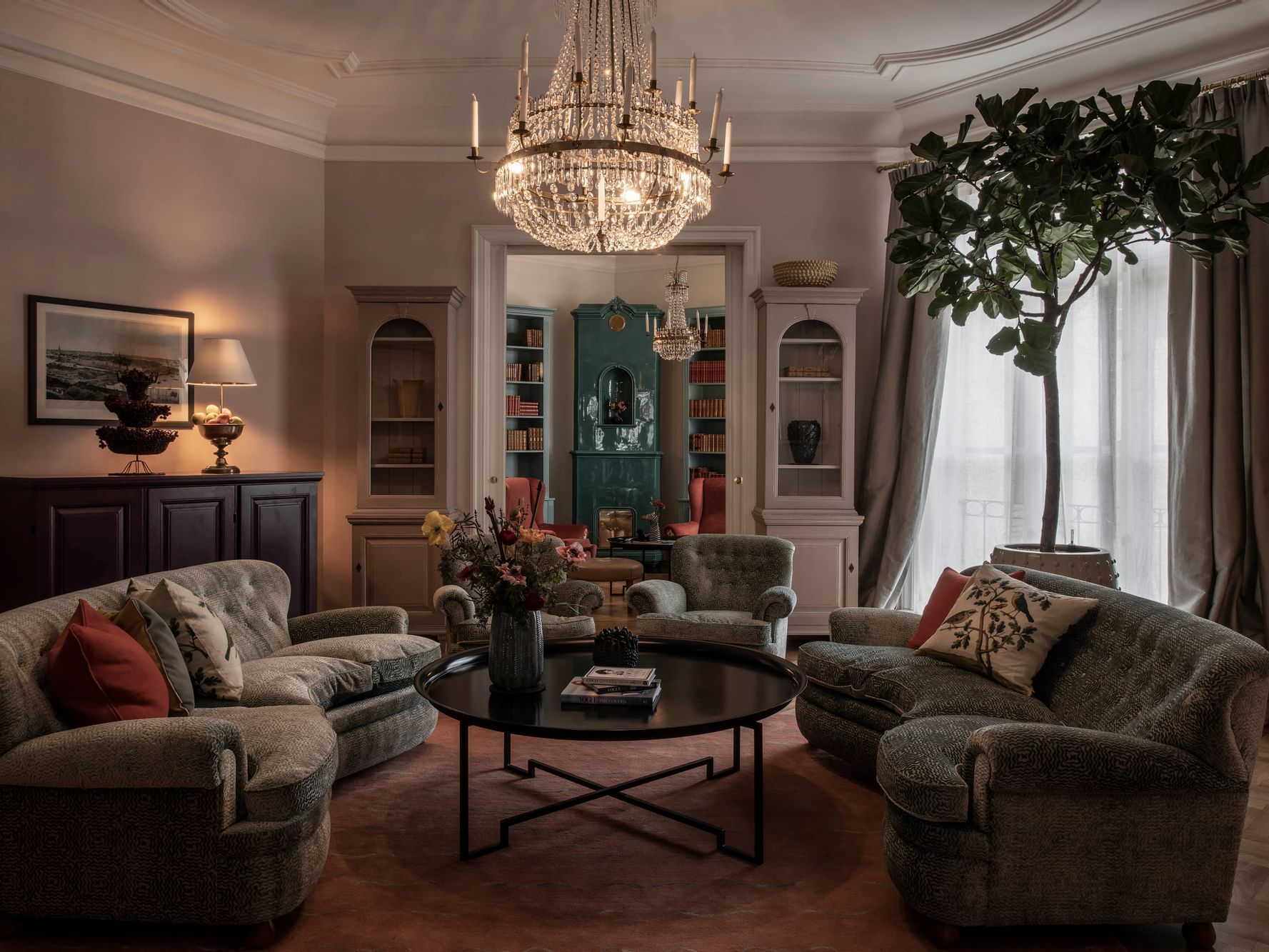 Le Salon
Le Salon gives you endless possibilities! Here, the furniture can be easily adjusted to fit your needs. When you book the fabulous Le Salon the junior suite next door is included too. With The Salon you have the perfect space for a creative and colorful events, voilà!
Total area: 45sqm (38 sqm suite)
Capacity:  Reception: 30 Banquet: 12
Meeting equipment: The latest technology upon request
Meeting Services: Full service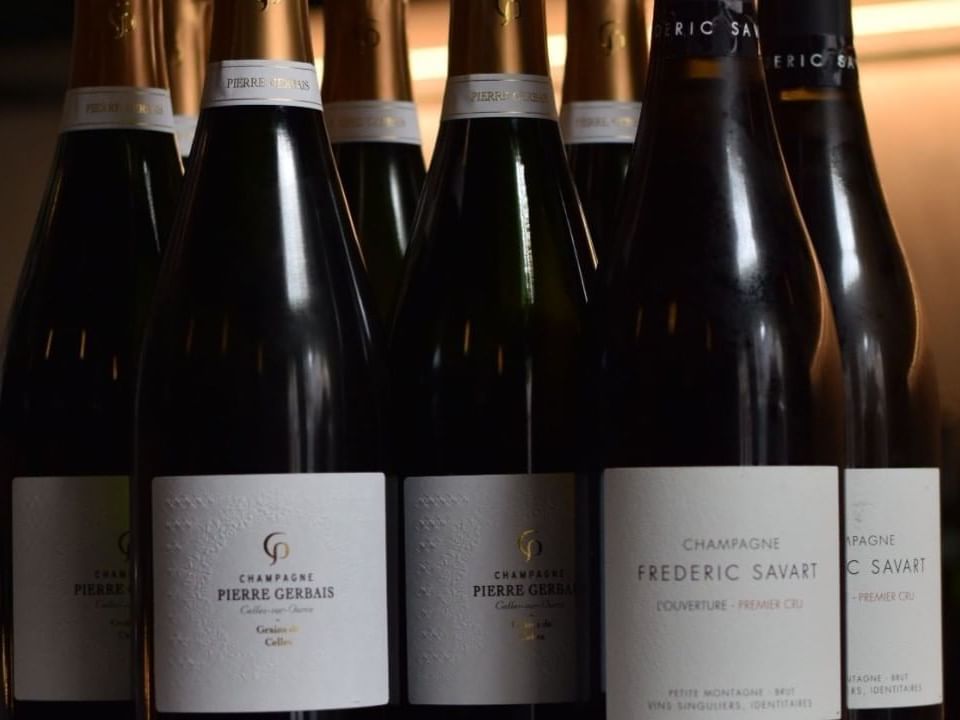 Private dinner
Are you looking for a venue for a party, birthday celebration or a private dinner? Our French bistro takes 45 seated guests and is a perfect venue for celebrating all moments in life. Email us and we'll talk further about your desired event.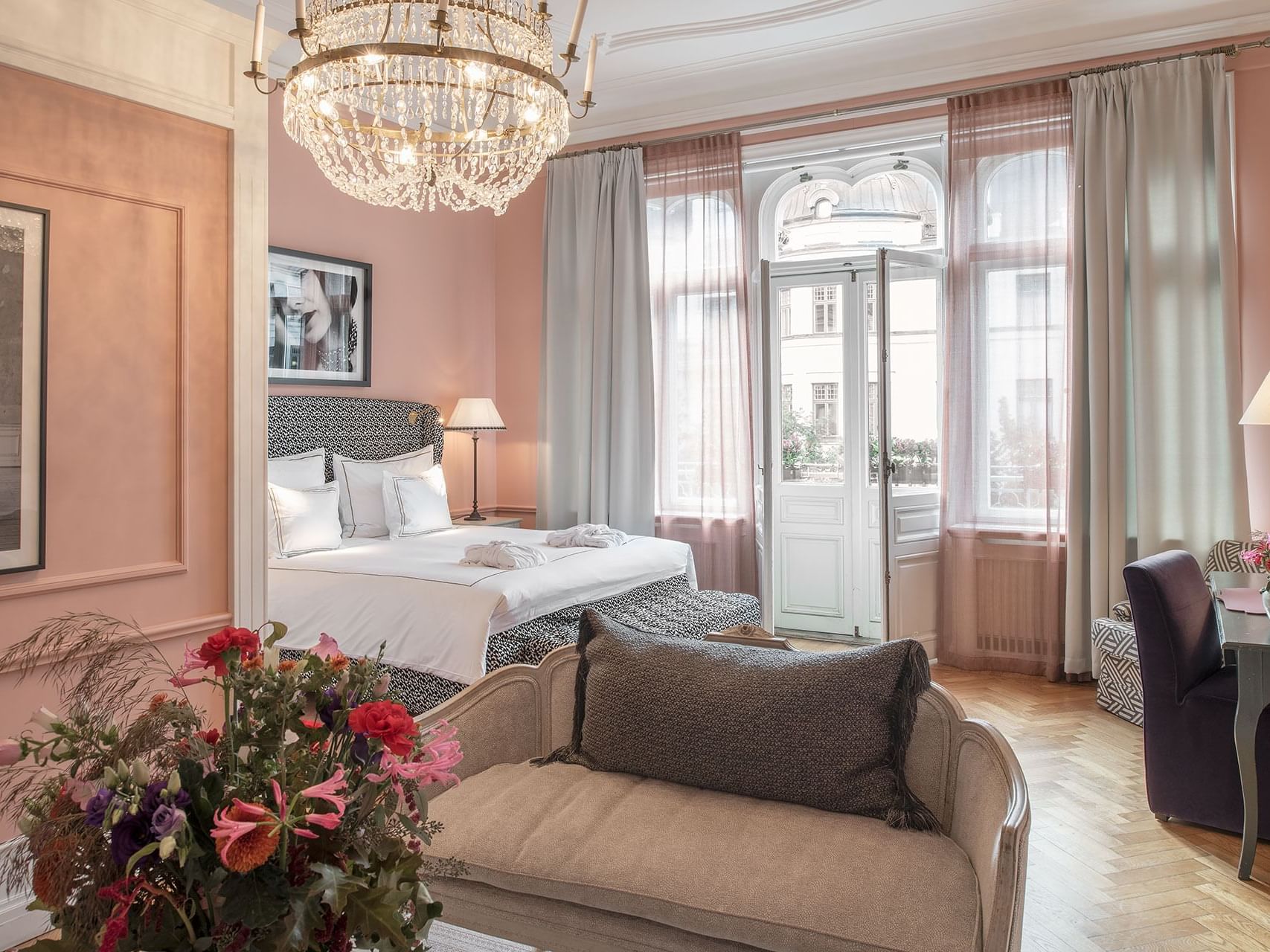 La chambre de Joséphine
Welcome to your own piece of Paris - Le chambre de Joséphine! Here you have access to 150 m2 divided on a salon, junior suite and two hotel rooms. This lovely space is suitable for several types of events, only your imagine sets the limit here, mes chéries!
Total area: 150 m2
Meeting equipment: The latest technology upon request
Meeting Services: Full service
Capacity Chart
Edith
Le Garden
Le Salon
Private dinner
La chambre de Joséphine